Many of the "true thrushes" have songs that are very pleasing to humans. A good example is the common blackbird that is occurs naturally in Europe, Asia, Africa and has been intrioduced into Australia and New Zealand. Another popular true thrush is the American Robin, which is unrelated to the European Robin which is not even a thrush. The true thrushes are medium sized brids.
Genus Turdus
Blackbird
also
Common Blackbird
Turdus merula
Found: Europe, Asia, Africa. Introduced: Australiasia Image by: 1)
Dick Daniels
- New Zealand
2,
4, 5)
DIck - England 3)
Dick
- Meolbourne, Australia
1) Juvenile 2) Female 3, 4) Male 4) Demonstrates partial albinism which is not uncommon.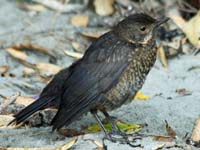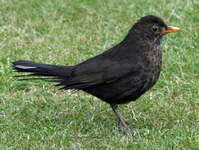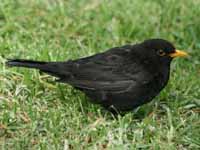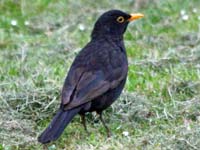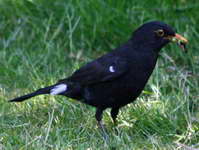 Fieldfare
Turdus pilaris
Found: North America (rare), Europem, Asia, north Africa Image by: 1)
Sergy Yeliseev
2)
Edwin Anderton
- England 3)
Cristiano Crolle
- Val d'Aosta, Italy 4)
Martin Olsson
- Sweden 5)
Charlie Westerinen
- Cochem, Germany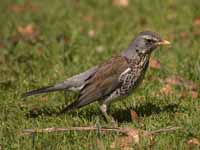 Ouzel, Ring
Turdus torquatus
Found: Europe Image by: 1)
Photo Nature
2)
Stefan Berndisson
3)
Frank Vassen
4)
Andreas Trepte
5)
Steve Garvie
- Glenturret, Scotland 5)
Mark Putney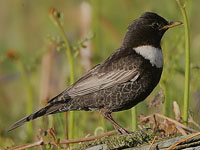 Redwing
Turdus iliacus
Found: Europe, Asia Image by: 1)
Bruce McAdam
- Iceland 2)
Andreas Trepte
3)
MPF
- Northumberland, UK
Thrush, Black-throated
Turdus atrogularis
Found: Europe, Asia
Image by:
1,
2,
3) Sergey Pisarevskiy
- South Siberia, Russia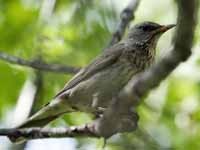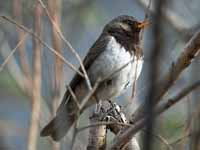 Thrush, Dusky
Turdus eunomus
Found: Europe (Ukraine), Asia
Image by:
Jerry Gunner
- southern Japan 2)
Lip Kee
- Japan 3)
Alpsdake
- Japan 4)
Hiyashi Haka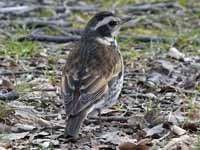 Thrush, Mistle
Turdus viscivorus
Found: Europe, Asia
Image by: 1)
Crusier
- Karpacz, Poland 2)
Dean Morley
3,
4) Sergey Pisarevskiy
- south Siberia, Russia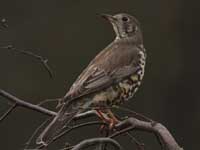 Thrush, Song
Turdus philomelos
Found: Europe, Asia, Africa, Australia (introduced)
Image by:
1,
2, 3)
DIck Daniels - Scotland 4)
Cristiano Crolle
- Castellazzo di Bollate, Italy